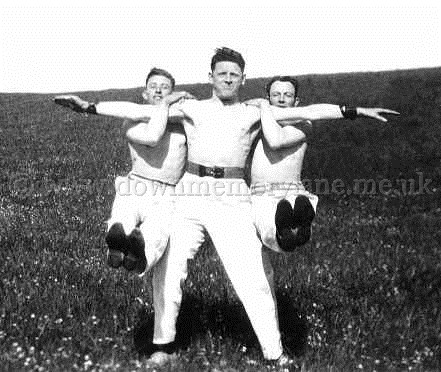 STRONGMAN 1129
It is often said that a picture tells a thousand words, and that is certainly the case here! Just who this strongman is - or indeed
who his unlikely 'weights' are - is currently unknown. It is understood that he was pictured flexing his muscles in Ballymena, the year is unknown.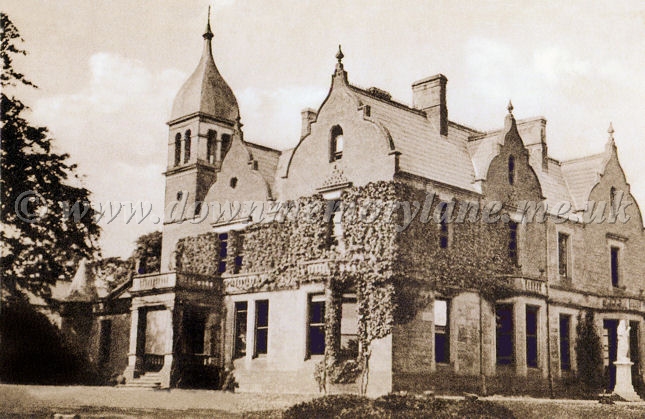 St. LOUIS CONVENT 3093
This photograph when it was taken was of St.Louis Covent in Ballymena.
History tells us that it was on 8 January 1924 – a cold snowy day, according to one of the 'Founding' Sisters – that the first four Sisters of St Louis,
accompanied by the Mother General and Canon McNamee, from Monaghan, arrived in Ballymena. They were warmly welcomed by the Very Reverend Thomas Canon O'Donnell. Here they stayed until 81 years later when they all left in August 2005. The Covent is now a Grammar school, aptly called St.Louis Grammar School.