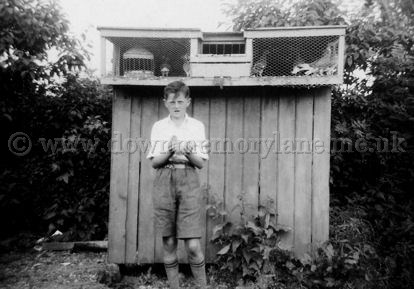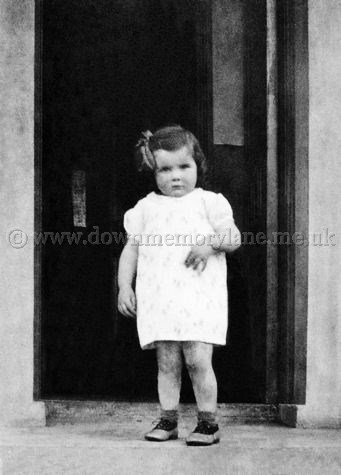 MY PIGEONS 1590
Here we have Cedric Blackbourne showing off a pigeon in front of the pigeon shed. They were kept at the bottom of his parents back garden at their home Eden in Ballymena.
MARNIE BLACKBOURNE 1599
Here we have little Marnie Blackbourne standing on the steps of her home in April 1941.
By the way Marnie's legs are not dirty it was the photograpgh.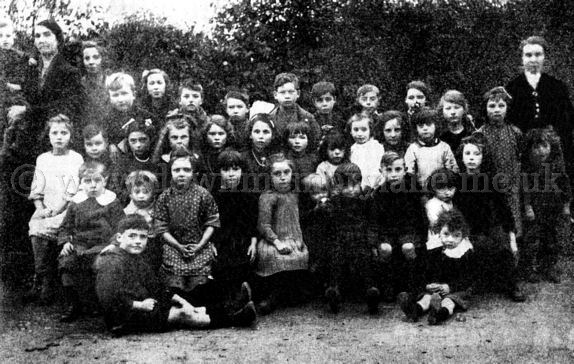 MAGHERALANE SCHOOL 1796
Getting school photographs taken in 1922 at Magheralane School was a very serious business as you had to stay very still which was hard for young ones
At the back was Mrs M. McKeown holding Cormac, then A. McEvoy, B. Gribben, S. McTeague, D. Johnston, S. Boyd, G. McTeague, H. McAteer,
N. McElroy, E. Gribben, A Boyd, A. McNally and Miss M. McNaughton. In the middle are M. Martin, W. McTeague,
N. McCormack, N. McElroy, R. Boyd, E. O'Neill, A. Hamill, K. McAteer, J. McNally, S. McNally, M. McAteer and S. McAteer.
In front: B. O'Neill, H. McNally, N. McNally, C. Storey, S. Goodall, S. Goodall, J. Goodall, D. Martin, W. Storey, L. Storey, P. Gribben and F. O'Neill.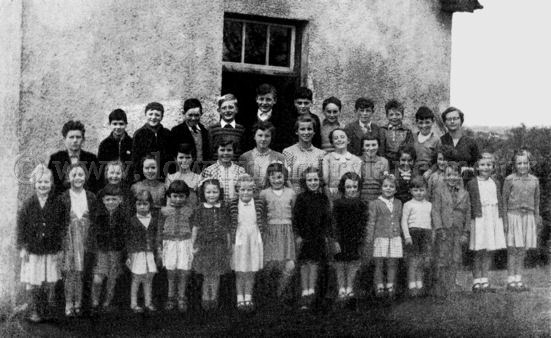 MAGHERALANE SCHOOL 1779
These are the pupils of Magheralane School back in 1958 having the school photograph taken.
At the back: S. McCoy, J. McKay, J. McNally, W. Neill, G. Martin, E. McKay, K. McKay, O. Bonnes, J. McLean, H. Heffron and Miss M. O'Brian.
In the middle are R. McAuley, K. Hurrell, M. McAuley, M. Hurrell, B. McCoy, R. McCoy, S. McCoy, K. McCoy, P. Douglas, V. McCausland,
V. McLean, M. McCoy and M. Hurrell.
In front are L. McKay, A. McVeigh, S. Hurrell, A. Douglas, K. Douglas, M. Heffron, J. Heffron, V. McCoy, T. McCoy and M. McVeigh.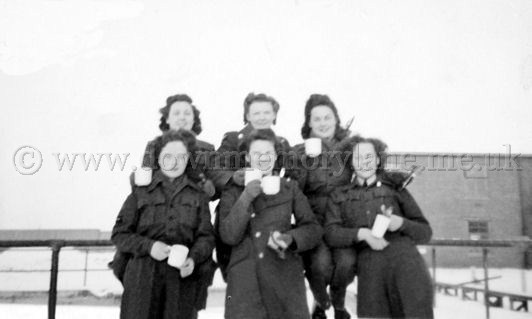 ME AND MY PALS 2020
This is Nellie McCaughey at the back in the middle surrounded by all her pals in the WRAFF during World War II.
As you can see they have just had a cup of tea and they did need it, for just look at all that snow.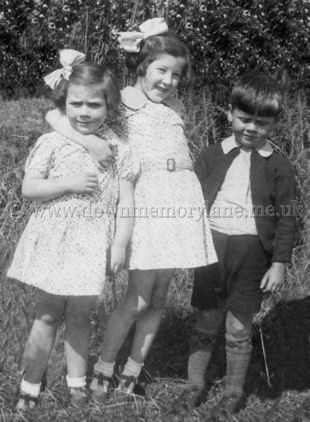 Pages: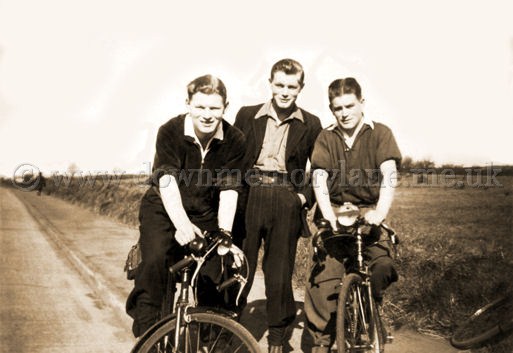 MOORE BROTHERS 2022
Out for a cycle we have the Moore brothers, on the left is Raymond then Cecil and finally Jack. Jack has a bicycle also but he left it on the grass verge on the right to have the photograph taken.
The bikes are Raleigh complete with bells and rear dynamo lights and of course the cycle clips for your trousers.
McKILLEN FAMILY 2113
Here in 1942 in a field off the Magherlane Road we have the children of the McKillen Family.
On the left is Betty followed by smiling sister Margaret and finally their brother Neilus.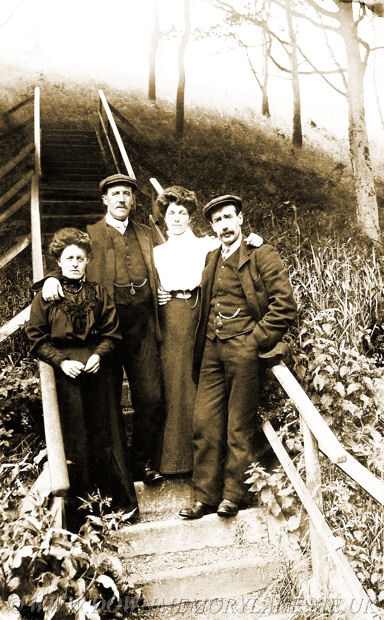 MOAT 3663
Here we are at the Moat at Ballymena when they had put wooden steps right up to near the top.
The people in the photograph are unknown just for not taking the time to right their names on the back. They could be two couple of friends or even a family. The two men look as if they are doing alright for work. The girl does not have ring on her finger so it could be his sister or even his girlfriend.
While the other could be mother and son and with the mother dressed in black she sadly is mourning a loved one, perhaps her husband.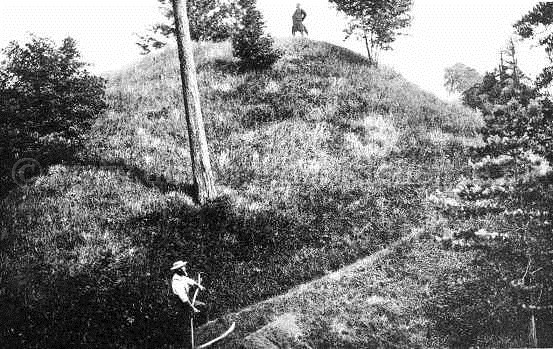 MOAT 752
This is hard work cutting the grass on the Moat at Ballymena while the boss watches on from above.
The year is 1899.