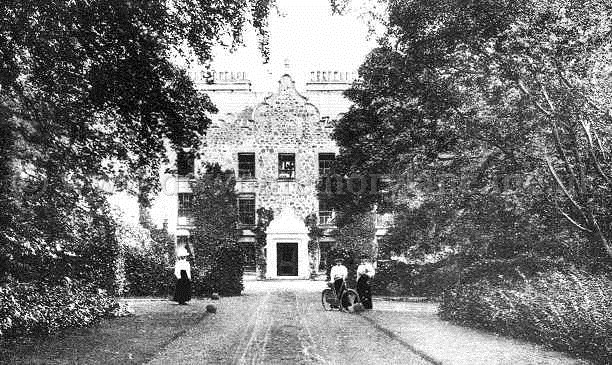 GALGORM CASTLE 748
Galgorm Castle in Ballymena in 1904.
As you can see by the tracks on the road no motor cars yet.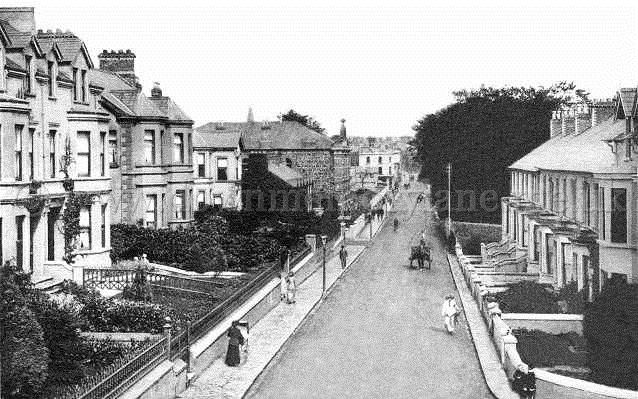 GALGORM ROAD 749
Some snow has fallen as it is still on the pavements but none on the road.
Remember this is 1908 no gritter lorries then, I wonder how they did it.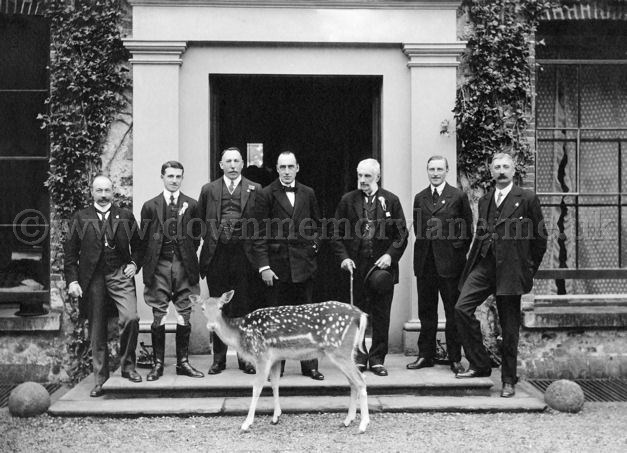 GALGORM CASTLE 1519
This is the front entrance of Galgorm Castle and although these men have gathered for a special photograph the young Fawn doesn't know what all the fuss
is about, she doesn't mind them getting their photograph taken with her. Well on the left the first gentleman is unknown then Capt. The Hon. A.O'Neill,
Sir J.Craig, Sir E.Carson, Right Hon. John Young, Capt. McCalmont and Sir W. Moore.
You see it was 1913 and Sir Edward Carson had set up a provincial government and these men were some of its members.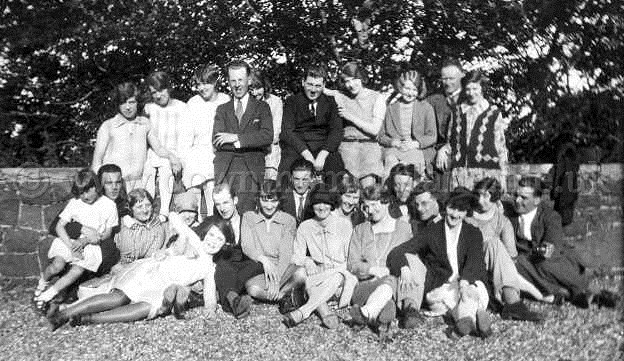 GIBSON BROTHERS 1127
These are two brothers on the left is Matthew Gibson and next to him is his brother James and they came from Ballymena. The year is unknown.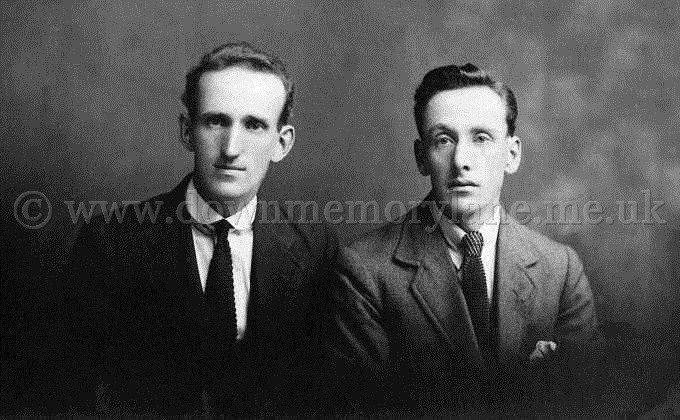 GLENS OF ANTRIM 1128
This is a group of People from Ballymena enjoying a day trip in the Glens of Antrim on the 26th June 1929.
Pages: