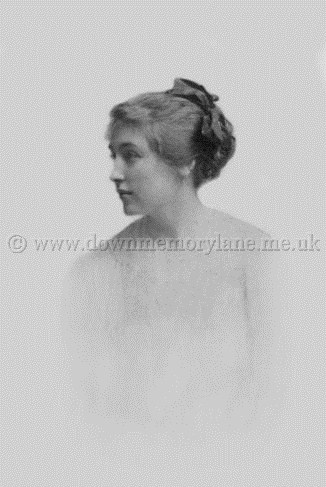 ESLER DAY OUT 1917
This is the Esler family back when families were very close out for the day in 1953.
Right at the back we have Gerry then from the left are Rosin, Katherine, Johnny, Kerien, Tommy, Mary, Paddy, Vincent, Dennis and Terry.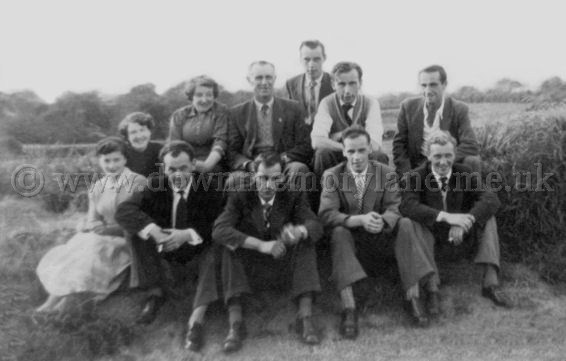 McILLWEE PORTRAIT 1916
This beautiful portrait photograph is of Katherine McIllwee then aged 17, Katherine was born 1897 when Queen Victoria was 60.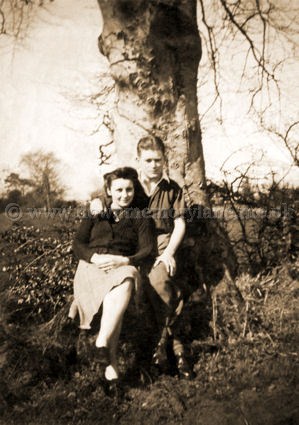 EVENING WALK 2021
Having their photograph taken while out for an evening walk we have Tillie and Jack Moore.
EMPRESS OF ENGLAND 2214
This photograph is of the Canadian Pacific Liner 'Empress of England' and was a postcard.
The liner was in service with the Canadian Pacific between 1957 and 1970. The card was posted to a couple in Ballymena at 10 pm in Quebec 1960.
Written on the back was the following " Tuesday 24th. We are within sight of land after being in the Gulf of St Lawerence and only 3 days of open ocean. We have had a grand calm voyage there being no sea sickness with anyone. Jimmie".
They were lucky for in November 1965 the Empress of England was involved in a collision with a Norwegian tanker in the St. Lawrence estuary.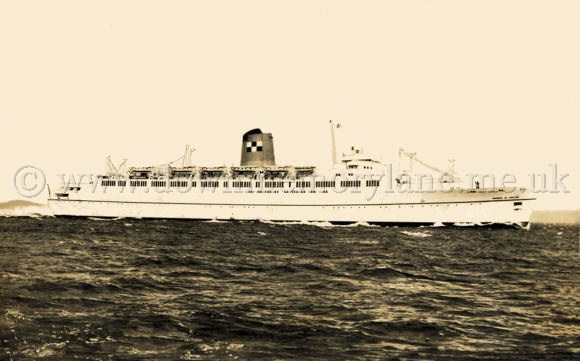 Pages: