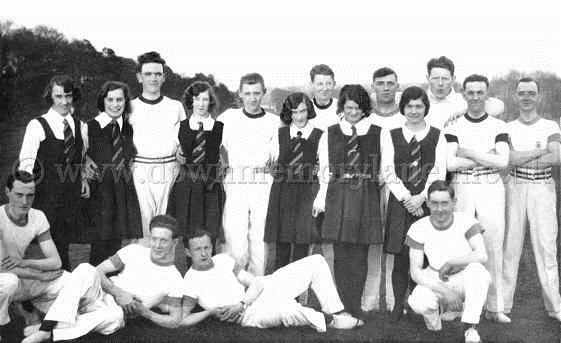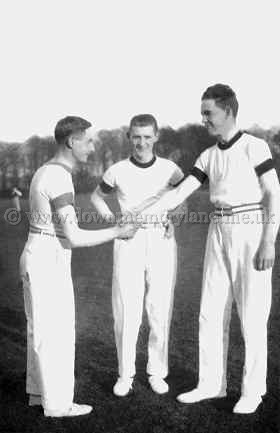 LOCAL CRICKET TEAM 1132
Shaking hands before starting a match in Ballymena these lads are unknown,so is the year.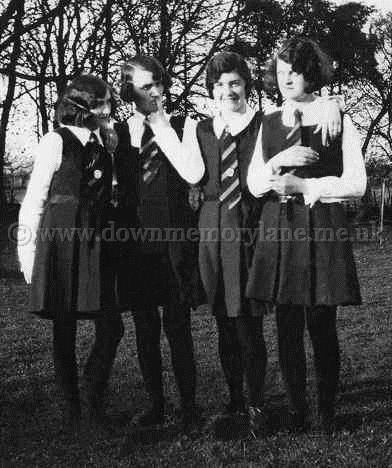 LOCAL CRICKET TEAM 1130
This fresh-faced bunch hailed from Ballymena but what the school was I don't know.
What I do know is the girls seem pleased to be with the local cricket team!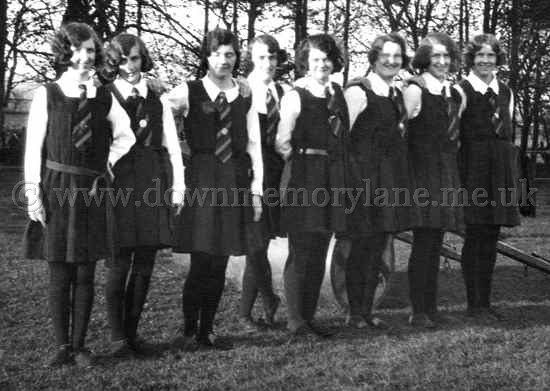 LOCAL SCHOOLGIRLS 1134
These girls from the local school getting their photograph taken on the cricket field in Ballymena.
The year is unknown and so are the girls.
LOCAL SCHOOLGIRLS 1133
These local schoolgirls seem to be trying to make up their minds about something.
It wouldn't be anything to do with the cricket team playing in front of them.The year is unknown.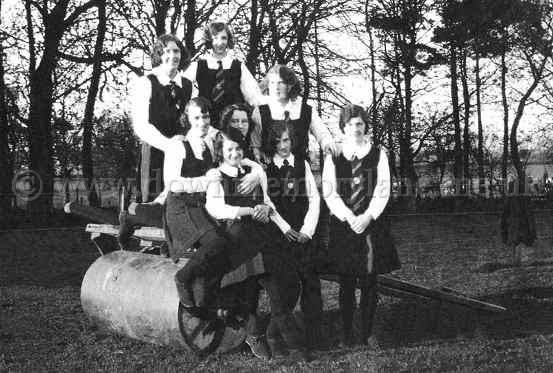 LOCAL SCHOOLGIRLS 1135
Getting their photograph taken before time rolls on and they see it once again in ' Down Memory Lane '
The girls and the year are unknown.
Pages: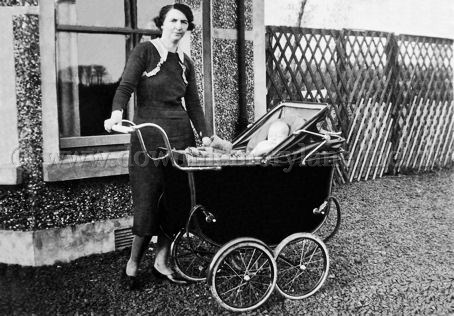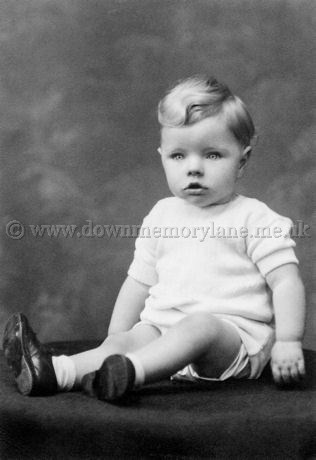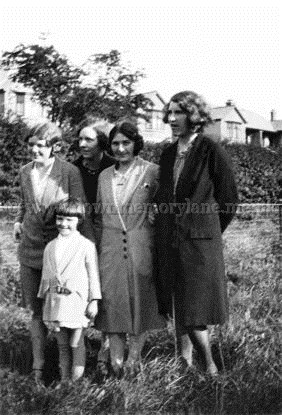 LYNWOOD 1592
Standing outside "Lynwood" house on the Old Cullybacky Road in November 1936 proudly looking after baby is Mynie Mairs for it is her Grandson William Blackbourne.
LIAM BLACKBOURNE 1597
This bonny baby getting his photograph taken is Liam Blackbourne.
LAW FAMILY 1623
Standing in the field behind their house we have from the left Mynie Law, Cissie Law, Sarah Law, and Amie Law.
The little girl in front is Audrey Law the year is unknown.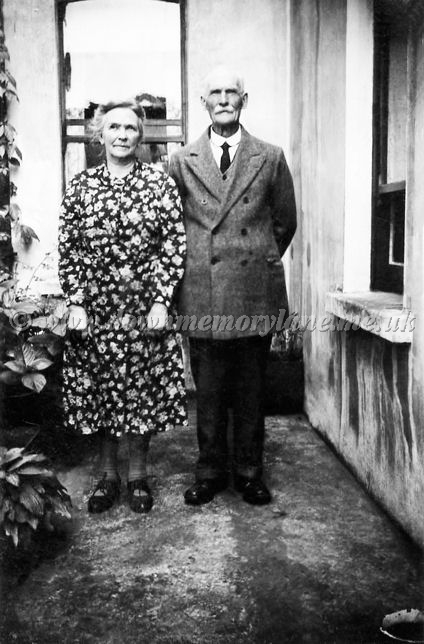 THE LORIMER'S 3286
Standing in the back yard of their home in Castle Street Ballymena is Mrs Lorimer ( first name unknown) who seems to love plants to brighten up the place.
Her husband is John Lormier standing smartly with his starched collar on which had to be washed every day and restarched, this is his second wife.