QUEENS UNIVERSITY BELFAST AIR SQUADRON 3770
The planes flying over Antrim Town are the Queens University Belfast Air Squadron back in 1930. You can see the castle the white dot is the roof of the Pump/Band room, further on is the Deerpark bridge. Then next to the castle is the walled gardens, the Barbican Gate, the old Court house, also Castle street and the white buildings at the end is Rea's Saw Mill. In the back of one of the houses in Castle Street some hard working women has put out her washing. Back at the old Court House to the right you can see an rectangular square and that was the Market area. Back out onto the road which is now High Street, and right at the bottom of the photo still in High Street the houses going to the left is Bridge Street.
Many of the young men from Queens University Belfast flew in Stirling and other bombers during the war with sadly some not coming home again.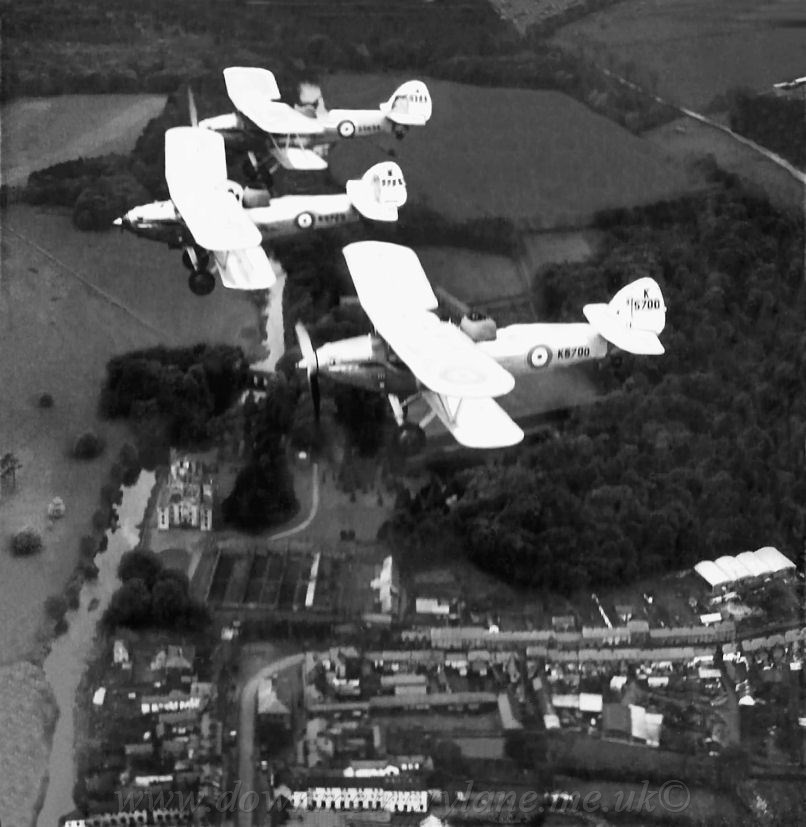 It is with thanks to Ken Rea from Canada that we have this lovely photo.
Pages: