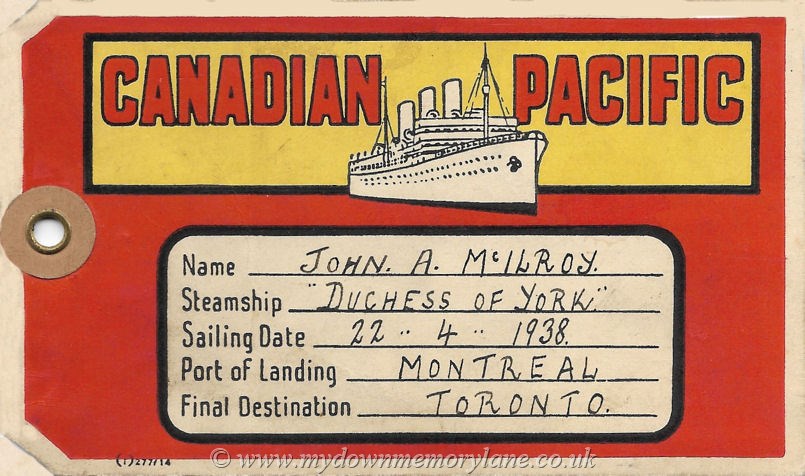 Pages:


JOHN McILROY-3827
This is the luggage label that changed John's life forever. Aged 20 he left Randalstown and got the boat from Belfast to Liverpool then boarded the Duchess of York which to John would have been an unbeliveable size back then. John stayed in Toronto for a while, then went out west to Saskatchewan and worked on the Craig family farm, more to come.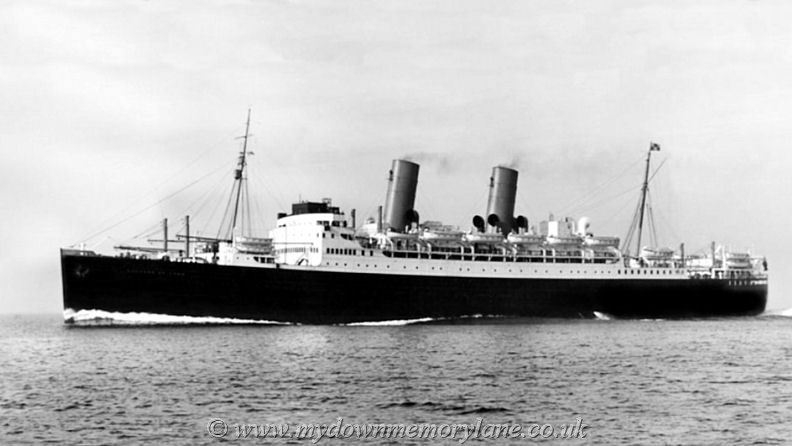 DUCHESS of YORK-3828
This is the ship that John sailed on to his new life in Canada.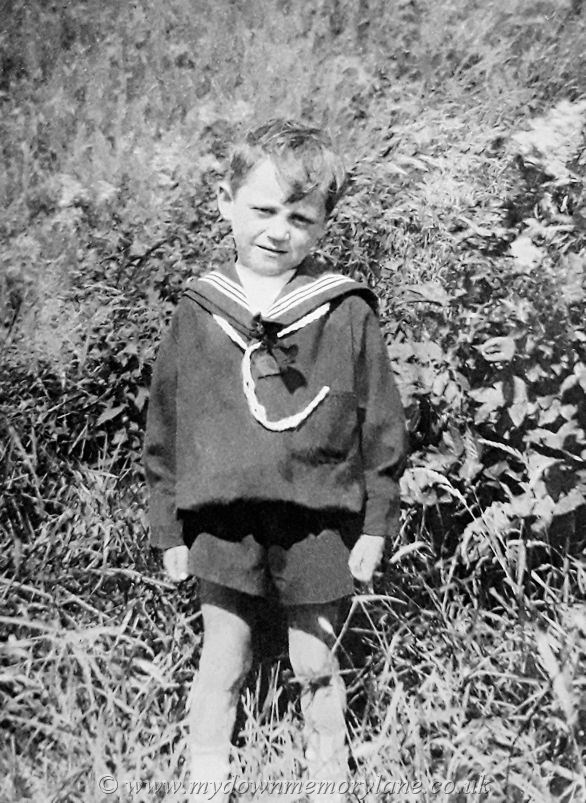 JOHN McILROY-3829
Here is John (Jack) McIlroy back in 1922 aged 4 wearing a sailor suit in Randalstown. Little did John know that 16 years later he would be on a ship not as a sailor but as a passenger on his own, sailing to Montreal then on to Toronto, Canada.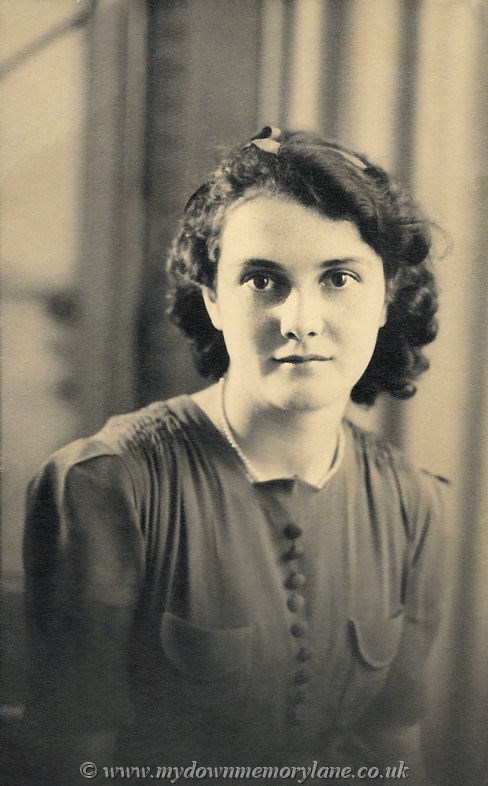 MURIEL McILROY-3830
This is Muriel McIlroy from Randalstown back in 1941 who was a cousin of John McIlroy who went to Canada in 1938. In this studio photograph Muriel is wearing a single string of Pearls.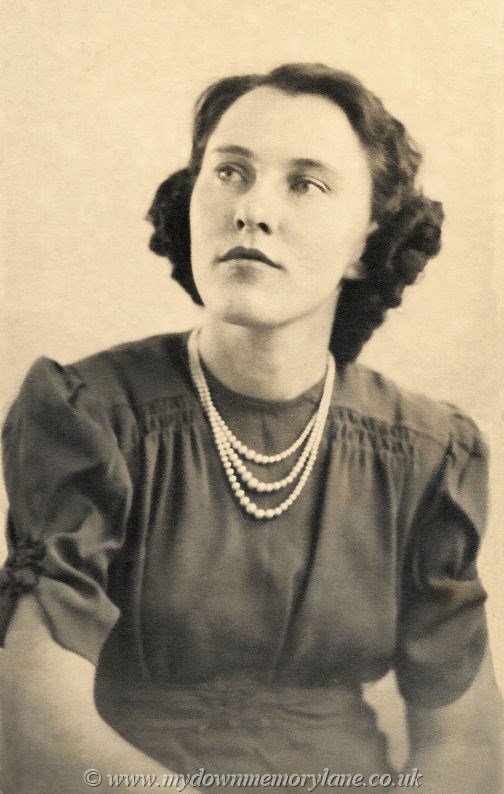 MURIEL McILROY-3831
In this studio photograph of Muriel taken a couple of years later she is now wearing a set of three strings of Pearls.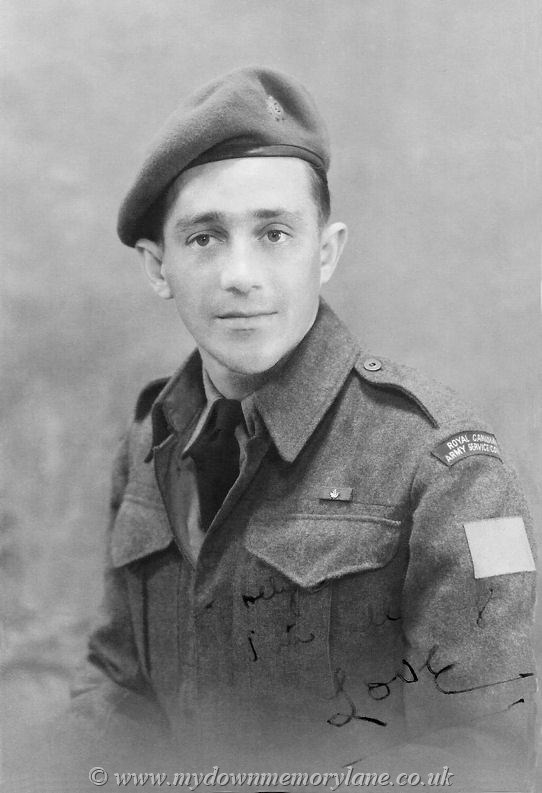 McILROY'S 3832
Here at the village of Craven in the Canadian province of Saskatchewan which is next to the American border is Samuel and John McIlroy in 1939. Taking a break from work on the Craig family farm to get their photo taken is Samuel on the tractor and his son John standing beside the tractor.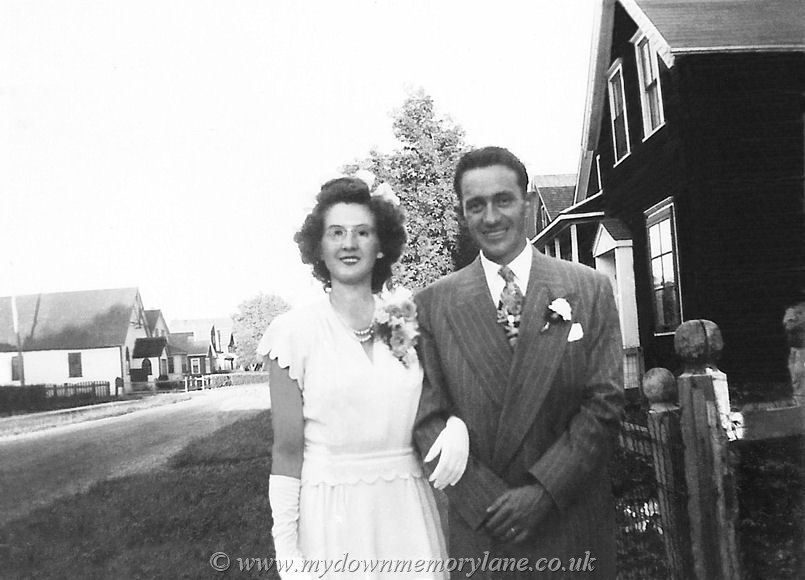 McILROY 3833
John had now moved to Winnipeg in Manitoba Canada where this photograph of him was taken in his army uniform as a Lance Corporal in 1940 John had joined the Canadian Army (Princess Patricia's Canadian Light Infantry), where he served alongside his Dad, Samuel McIlroy. He has signed the photo " To Helyn Johnny all my Love." Helyn was his cousin. Later on he was to give his true love to a girl he met in Winnipeg called Ruth Jones.
McILROY'S 3835
Here are the happy couple out for a stroll we have John & Ruth, one year on in 1947 and still in love looking at Ruth's face.
McILROY WEDDING 3834
It's the 2nd August 1946 one year after the war and here is John with his beautiful Bride Ruth after their wedding.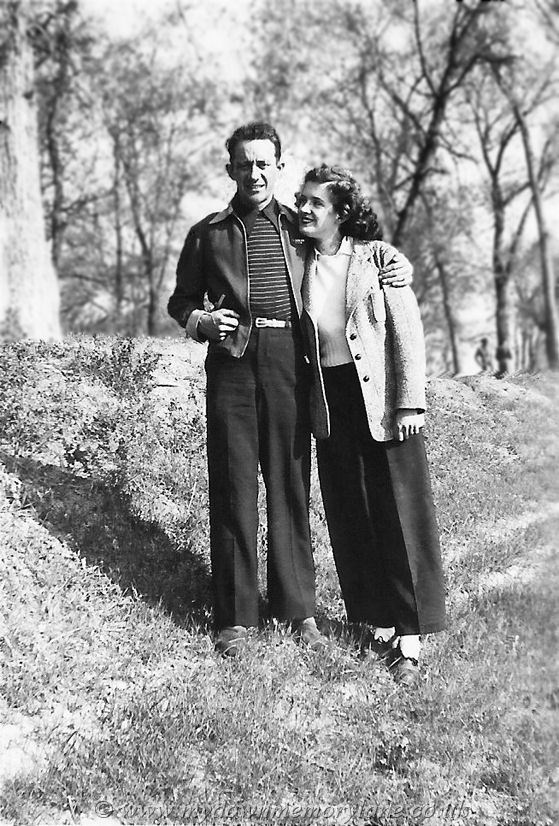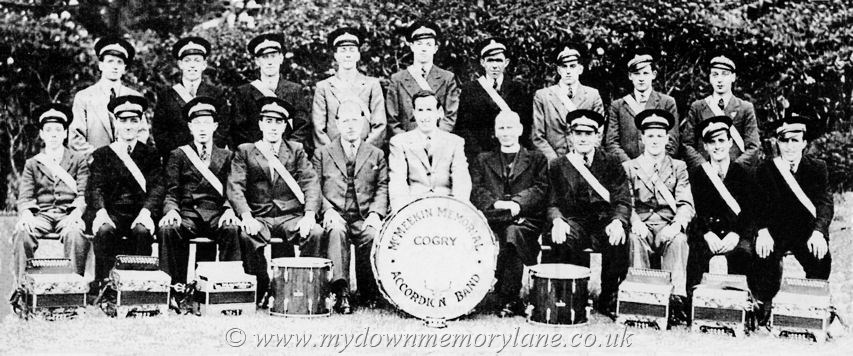 McILROYS 3869
Standing outside their Randalstown home in 1944-1945 we have home on leave Samuel (Sam) McIlroy with his two sisters who sadly are unknown, depending on the year Sam was either 43 or 44. Now if you know either of the sisters please let me know.
McMEEKIN MEMORIAL ACCORDION BAND 3550
Sadly none of the Cory band members are known but perhaps you can help me please.
Let's bring the photograph to life once more.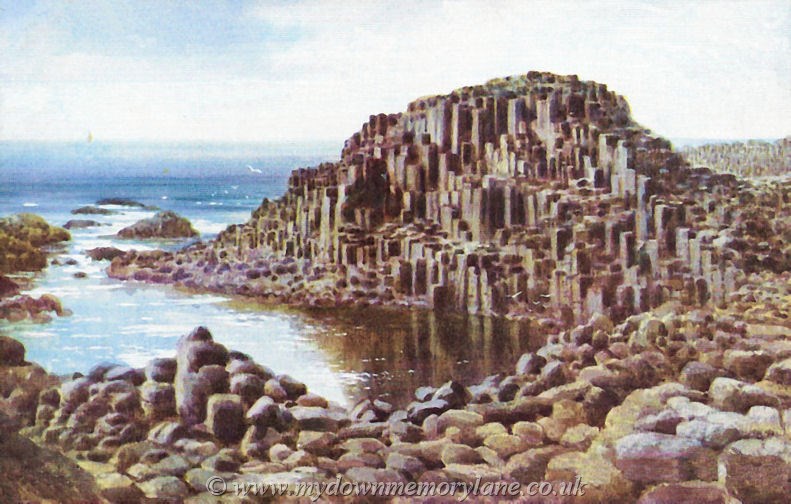 PORTRUSH POSTCARD 3868
This postcard of Portrush was sent in a letter but when reading the message the year has to be between 1943 and 1944.
The letter was sent to: Miss Maureen McIlroy of 487 Centennial Street, Winnipeg 9, Man, Canada.
Message reads: I went to Portrush on Sunday and the day was lovely. Loads of people and I saw a good many Canadian Sailors as they have rest near. Helen had a letter from Johnny and he says he is well and working very hard. A.M.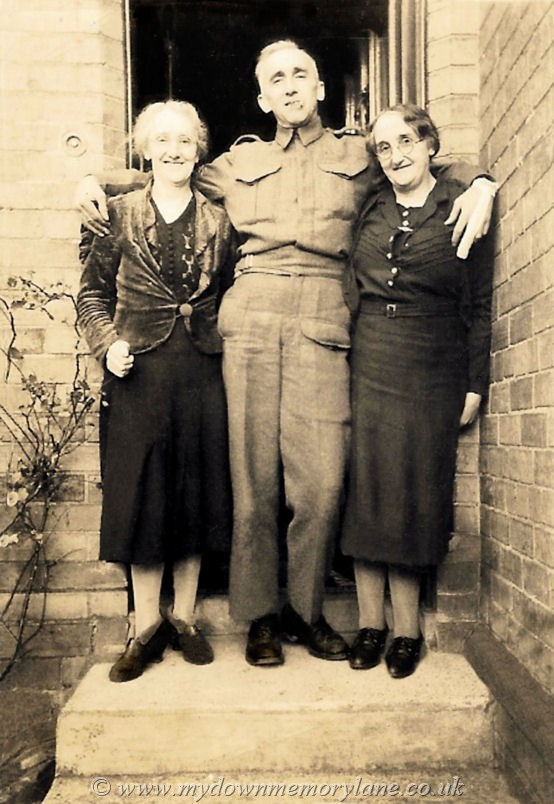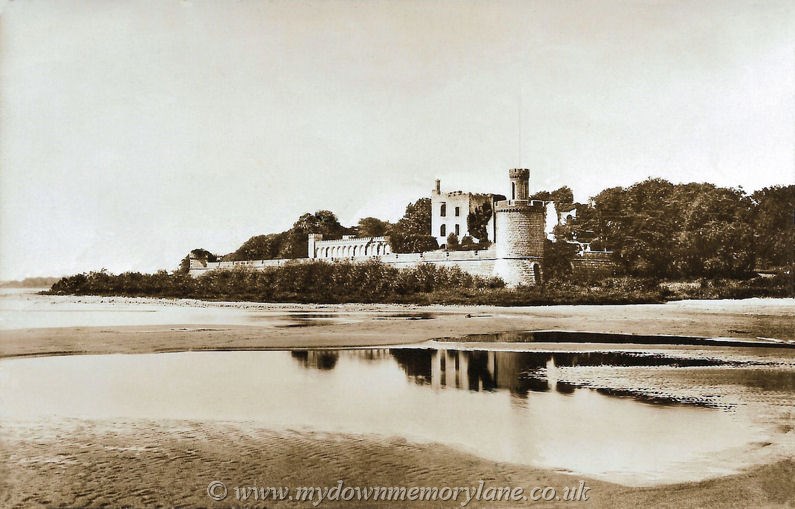 SHANE'S CASTLE 3870
This photograph showing the ruins of Shane's Castle on the shores of Lough Neagh was made into a postcard. It was posted in Randalstown in 1945 to a: Miss R (Ruth) Jones, 1604 Ross Ave, Winnipeg Canada. The message reads: My leave finishes today and I hope to be in Canada in a few weeks. Johnny (McIlroy).
Johnny and Ruth were married the following year 1946.