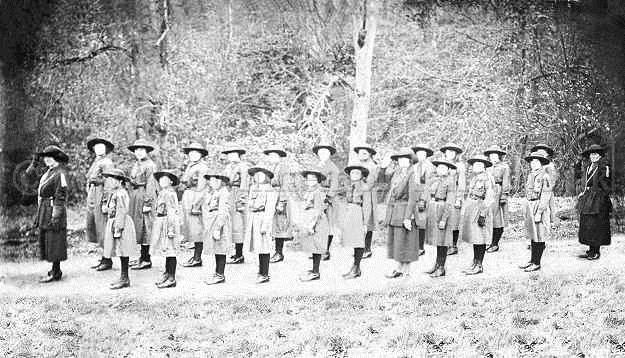 GIRL GUIDES 1176
This 1st Randalstown Girl Guides standing to attention in the grounds of Shane's Castle to get their photograph taken in 1907.
The only Guide known in the picture is Jeannie Woods. Now - not only were the photographers eyes looking at the Girl Guides but so was another pair.
Can you spot them? If not then look at the tree in the background and you will see a Squirrel who was taking an interest in the proceedings!
GIRL GUIDES 1096
Under the watchful eye of their Captain Freda Waddell we have 1st Randalstown Girl Guides, for the District Commisioner Heather Webb has come to inspect them. At the back on the left is June Speedie, beside her is unknown then Mattie Esler, the rest of the back row are unknown. In front of June we have Kathleen Davis, Brenda Surgenor and Ruth Allen. Next row has in it Joan Esler, Heather Webb (District Commisioner), Olive Millar and Freda Waddell. Out in front proudly holding on to their company's rolled up flag is Violet McCallen.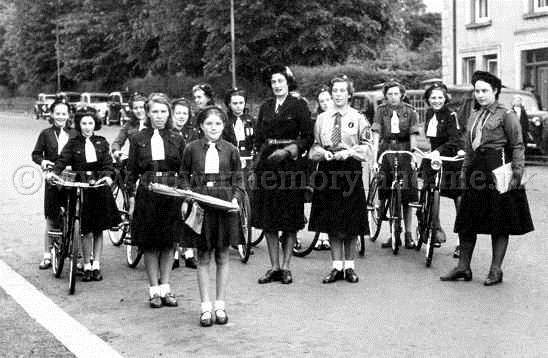 GIVENS FAMILY 1400
Outside their home at Portglenone, Feehogue in 1898 we have standing on the left postman Thomas Givens, postman Sam Carson and telegraph messenger
John Givens, one of Thomas's sons. In front in the middle is Eliza Ellen Givens with her two sons David and Alexander who themselves became telegraph messengers while their elder brother John went on to became a postman.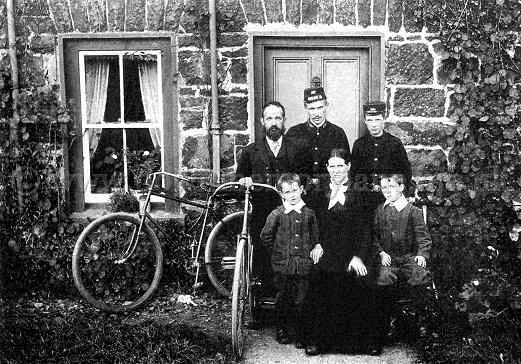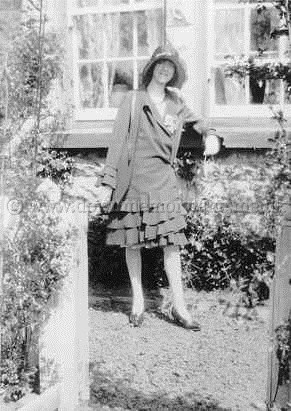 GRACIE WOODS 1182
A flower amongst flowers that's our Gracie Woods in 1923.
All dressed up in the latest fashion and in her left hand she is holding a very small handbag so boys I hope you have deep pockets.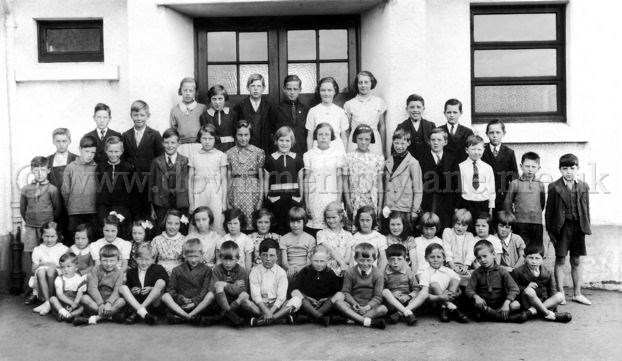 GROGGAN PRIMARY EDUCATION SCHOOL 1808
Here we have the pupils of Groggan Primary Education School, Randalstown, the year is unknown.
In the back row far right is Maureen Coulter and 5th from the right in the 2nd row we have Nan Millar, the rest are unknown.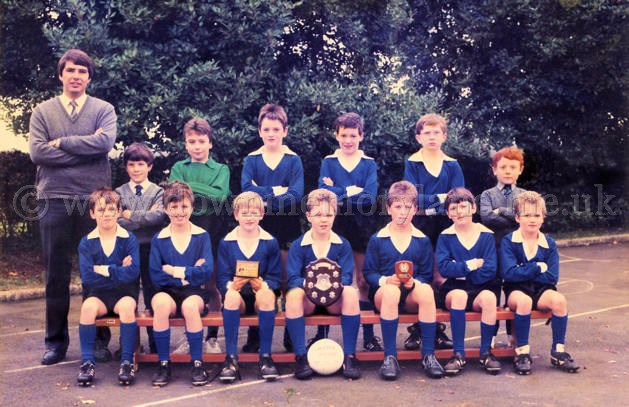 GROGGAN PRIMARY EDUCATION SCHOOL FOOTBALL TEAM 2179
This is Groggan Primary Education Football Team showing the prizes and shield they have won.
At the back on the left is the Principal Jim Millar, then Derek Millar, Lexi Johnston, David Sloan, Samuel Chesney, Stephen Mawhinney and James Black.
Seated are Andrew Russel, David Kenavay, Liam Nicholl, Denver Logan, Alan Potter, Nigel Kyle and Nigel Crawford.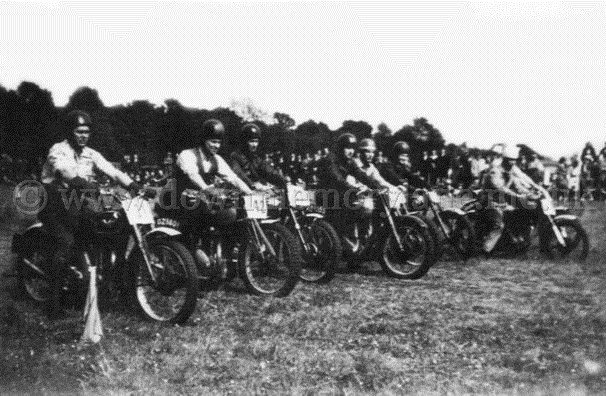 GET READY 2356
All eager to start are these unknown riders at a racing event being held in the grounds of Shane's castle.


GEORGE WOODS 1208
Here we have George Woods getting his photograph taken in December 1919.
GOOD MATES 1901
It's 1953 and here we are in Randalstown with two good mates getting their photograph taken.
On the left is Barney Loughran and beside him is Freddie Letters.
GUINNESS IS GOOD FOR YOU 1996
Remember the advert "Guinness is good for You" well Dennis Butterfield here in the 1940's is taking no chances he's having two to make sure!
By the way Dennis went on to marry Nellie McCaughty who was in the WAFF at the time.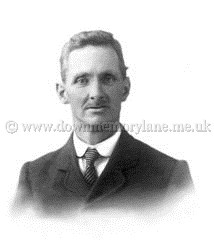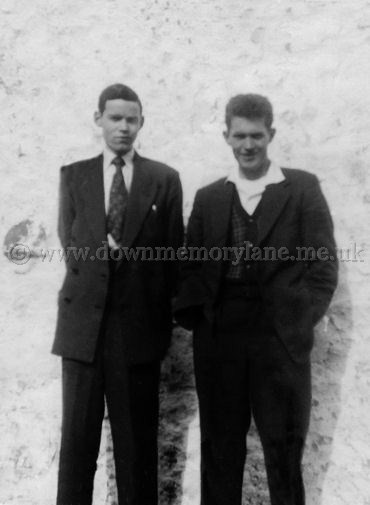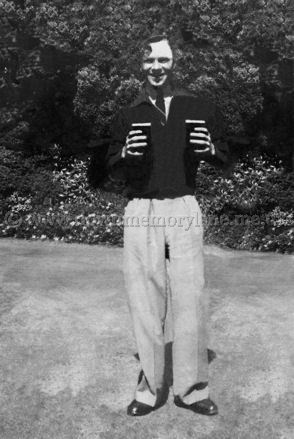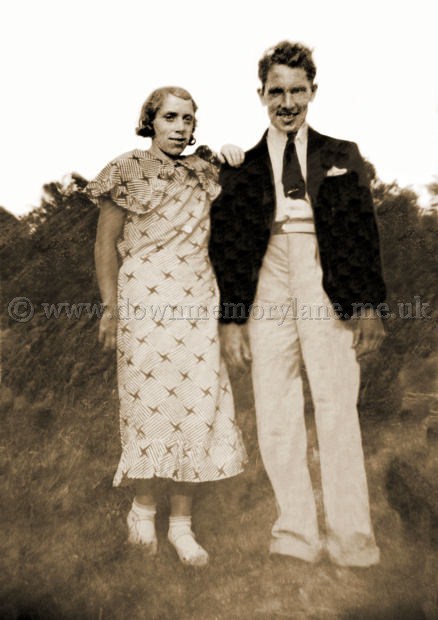 THE GILLESPIES 2930
Here we are in the 1930's and out for a walk is Mamie Gillespie with her husband Bob Gillespie.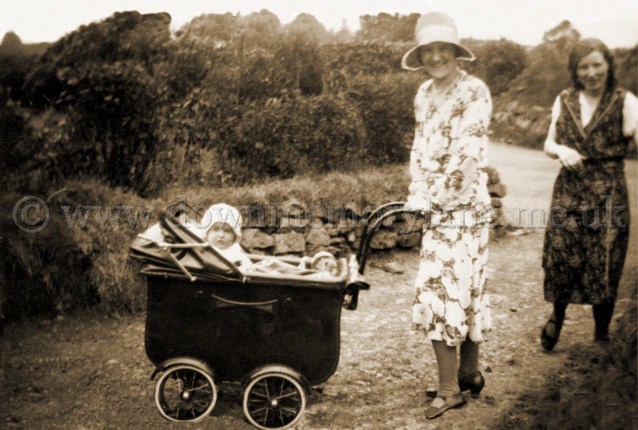 OUT FOR A WALK 2936
Out for a walk down the road near their home in Randalstown in the 1930's is Mrs Molly Gilbert with her baby Shelia.
As you can see by the state of the road and so must have been a bumpy ride while behind her is a neighbour who is Unknown at the moment.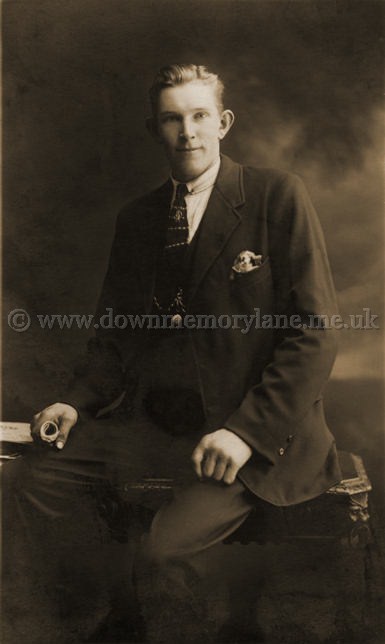 ADAM GILBERT 2937
This is Adam Gilbert who travelled all the way from Randalstown to R.Clements Lyttle's studios at 12 High Street Belfast to have this photograph taken.