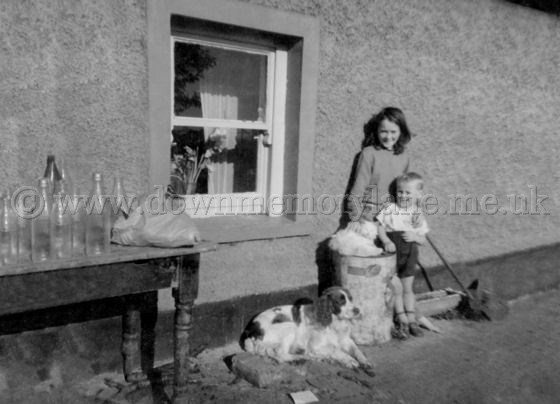 JAMESIES 1975
Standing outside Jamesies are Moreen McNally with her brother Stephen McNally in the summer of 1965.
Now Jamesies was number 68 on the Staffordstown road in Randalstown. Also with Moreen was her cat Fluff on the barrel and beside them is their dog Diver 4, a Springer Spaniel. The reason for this name was because all their dogs were called Diver and this was the 4th one they had had.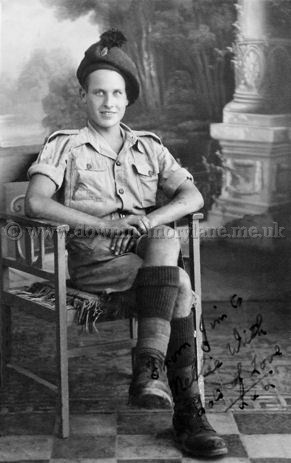 JIM FORBES 2032
This is Jim Forbes who was in the Royal Ulster Rifles and having his photograph taken on the 1st October 1943. Sadly Jim died in action 29 days later on the 30th October 1943. Jim had sent this photograph to his sweetheart Nellie McCaughey he wrote on it "From Jim to Nellie with lots of Love xxx"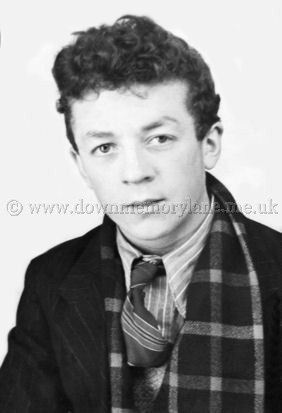 JIM RAINEY 2063
Here we have a young Jim Rainey from Kilnock, Randalstown.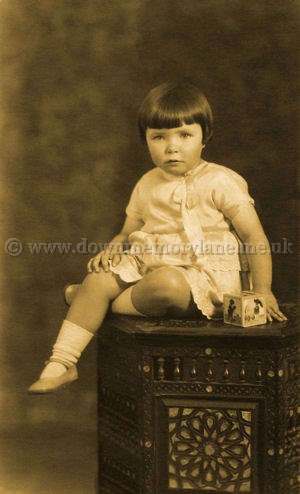 JOSEPHINE McMULLAN 2156
This is Josephine McMullan having a beautiful portrait photograph taken in 1927 in Glasgow.
Josephine was over from Daisyhill Randalstown visiting relatives so went along to Studio Cecil in Sauchiehall Street.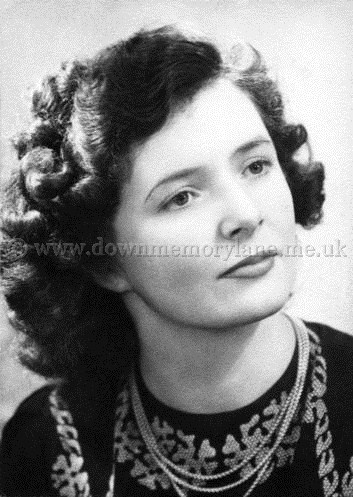 JOSEPHINE McMULLAN 2155
This lovely lady with the Hollywood looks was having this photograph taken at Lilian Dunn's 45 Donegall Place Belfast on the 16th February 1944.
It is Josephine McMullan who came from Daisyhill outside Randalstown.

Pages: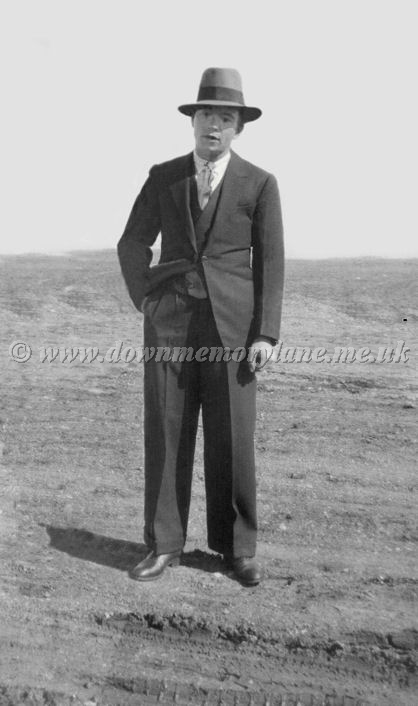 JIM 3319
I can only go what was on the back of this photograph taken in the 1920's and it reads: "From Jim to Murry with Love.xxxxxx"