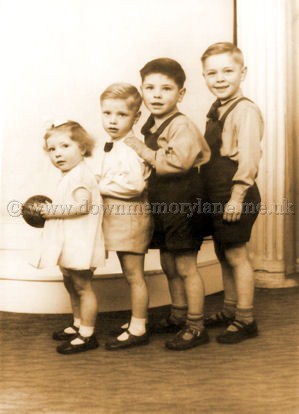 DOUGLAS CHILDREN 2012
Here we have the Douglas children have their photograph taken in a studio in the1950's.
Holding the ball is Margaret then Tommy, Johnny and finally James.
Pages: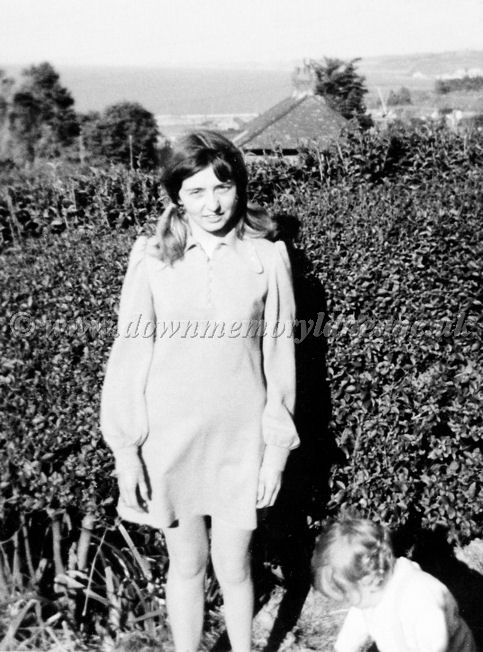 MARIE DEAN 3100
This is Marie Dean in the back garden of her home in near Belfast which you can see in the background.
At her feet is her son Richard Dean who quite happily playing in the soil.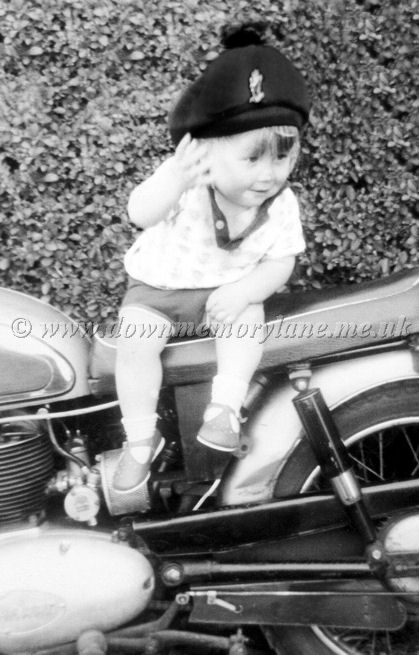 RICHARD DEAN 3101
Waving goodbye to everyone as he hopes to start the motorbike is Richard Dean with the loveliest cheeky face.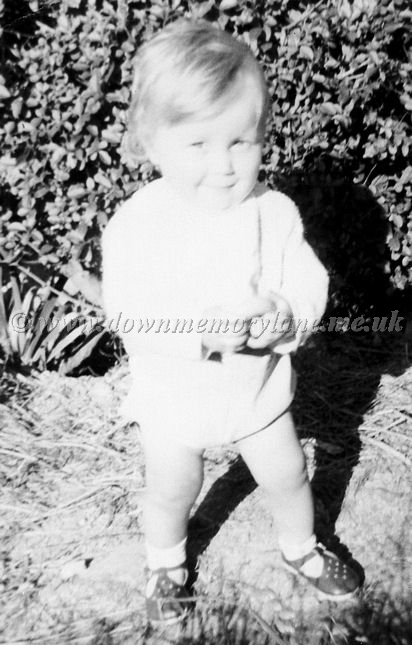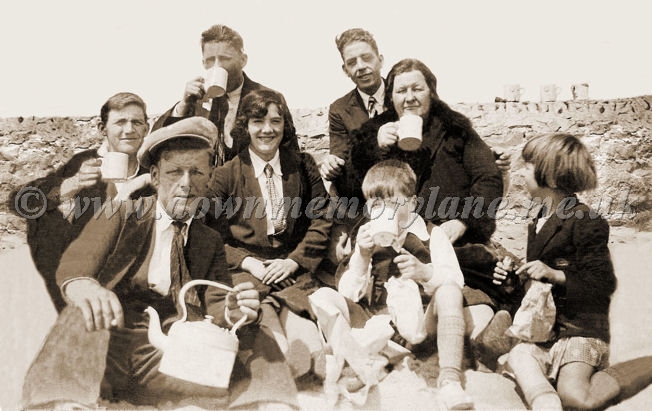 PICNIC 3103
There is nothing better than having a picnic on the beach with the sandwiches and a fresh mug of hot tea, for although the sun is shining it must be cold for
no one has shed any clothes. The two children seem to be enjoying the picnic for they too have their mugs of tea and bags of sandwiches.
This is some of the Dean clan and the only one's known are middle row on the left Davey Dean, in front of him David Dean and far right Mrs Dean.
RICHARD DEAN 3102
No wonder he is all smiles for little Richard Dean has a donut in his hands and I don't think he is going to share with anyone.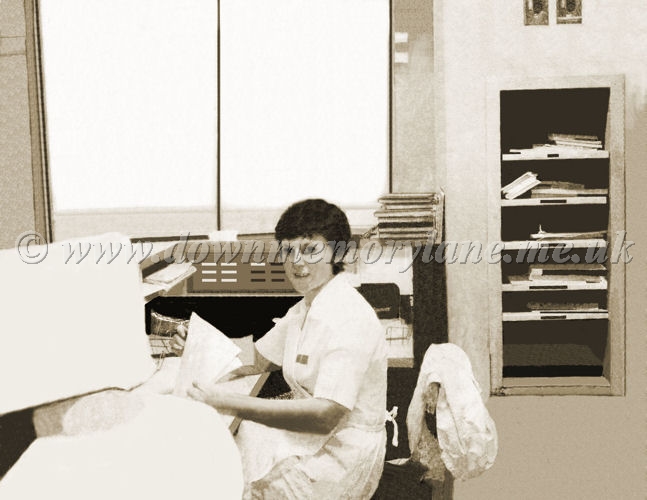 MARY McBRIDE 3104
Here is Mary McBride back in the 60's with her Dusty Springfield eye makeup working hard in Canada but Mary originated from here.