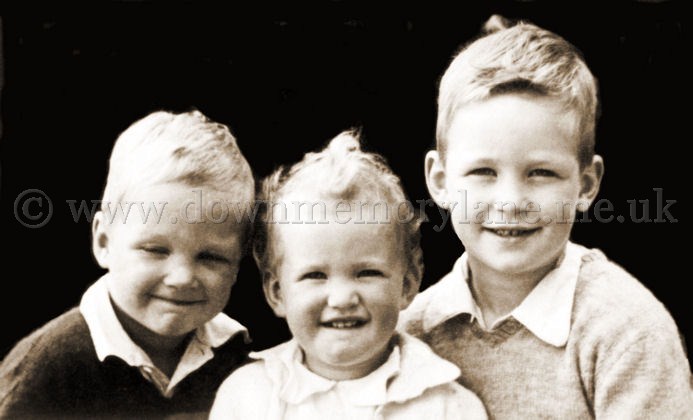 SKILGANABAN PRIMARY EDUCATION SCHOOL 3163
This is Skilganaban Primary Education School back in 1930, the school was about half-way between Ballyclare and Ballynure and was on the Southern bank of the Sixmilewater river. It has been established ther in 1825 but the school closed in 1933 three years after this photograph was taken and the pupils moved to the National School in Ballyclare. The children parents would most likely have been farmers, workers at the Northern Paper Mill and from a cluster of houses at Millvale. The teachers standing at either end of the back row are Mr Gillen and Miss Patton, sadly none of the childrens names are known.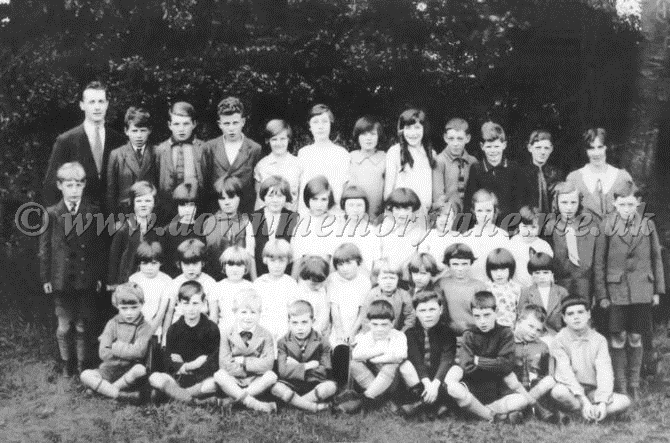 WE THREE SWANS ARE WE 2646
It's June 1952 and the special occasion at Bruslee Standard School near Ballyclare to have your photograph taken was for the Coronation of the Queen.
Here we have from the left 4 year old Philip Swan, 3 year old Wendy Swan and finally big brother 6 year old Terry Swan.


Pages: