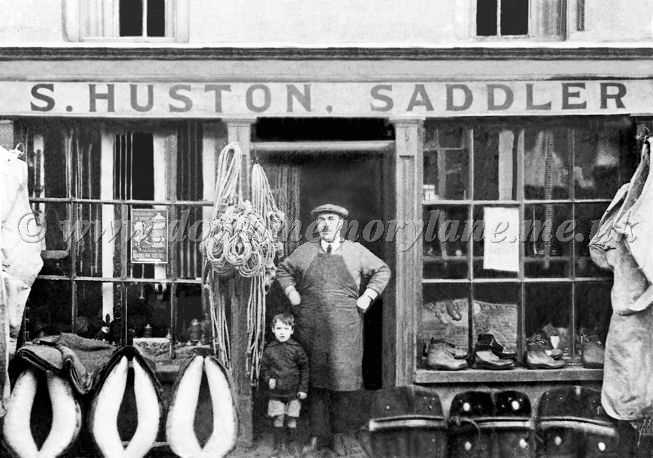 SAM HOUSTON 3171
Standing in the doorway of his shop is Sam Houston with a little boy who could be his son. Sam was a saddler one of many in Ballyclare who made the horse
harness for the farmers along with hauliers on the premises. The shop was on the corner of Park Street near to the square and so see most of the traffic pass
his shop, Sam only had to look with his years of experience and could tell if the harnesses where in need of repair.
In the shop window is a poster for Radium metal polish most likely to clean the brasses on the harnesses or perhaps housewives used it as well.
Pages:

.. .