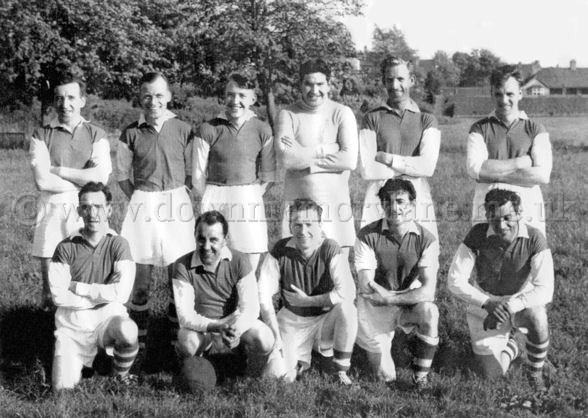 FLEXIBOX'S MARRIED MENS FOOTBALL TEAM 1983
These smiling faces belong to Flexibox's Married Mens Football Team back in 1958.
Standing at the back we have J Thompson, R McCandless, R Murray, J McNeilly, R Marks and J Millar.
Kneeling in front are C Scott, Jock Kirk, S Monaghan, Chris Green and I Guthrie.
Pages: