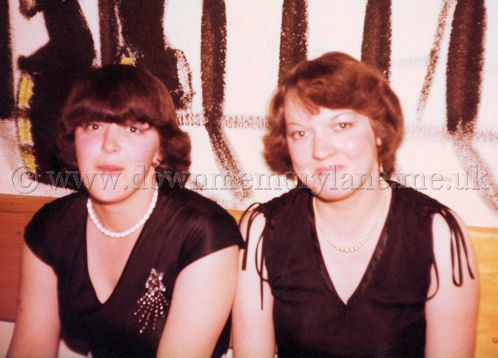 SMUGGLERS BAR 2064
All the way from Antrim to the Isle of Man in July 1980 we have Amanda McKay and Sharon Trainor.
They called in at the Smugglers Bar and were a bit disappointed, they had misread the sign thought it said Snugglers Bar!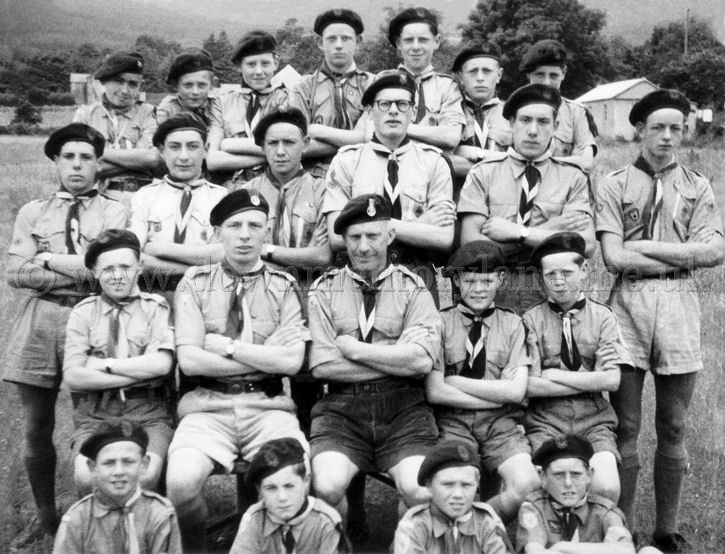 SCOUTS 2543
This group photograph taken in the 1950's at a Joint Camp in the Isle of Man was of Randalstown and Muckamore Scouts. The Leaders are Brian Mawhinney and Bobbie Millar. From Muckamore Scouts we have Houston McKelvey and Arnold Coulter.The Randalstown Scouts are Ian Waddell, Dessie Mulholland, Derek Waddell, Charlie Mulholland, Errol Davidson and Billy Coulter. Now if anyone can tell me where they are in the photograph, please let me know.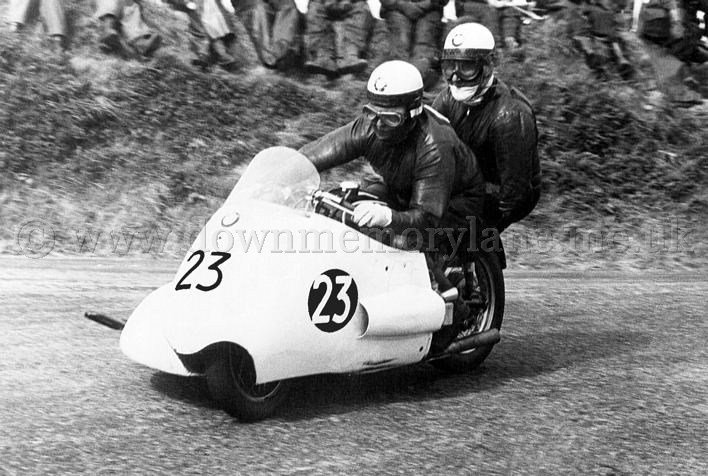 ISLE of MAN TT 2884
Passing the signpost in the Clypso course of the 1957 Isle of Man TT and riding a BMW 500cc sidecar are Walter Schneider and Hans Strauss.
My thanks to Ed Cunningham now of Ontario, Canada for this photograph.