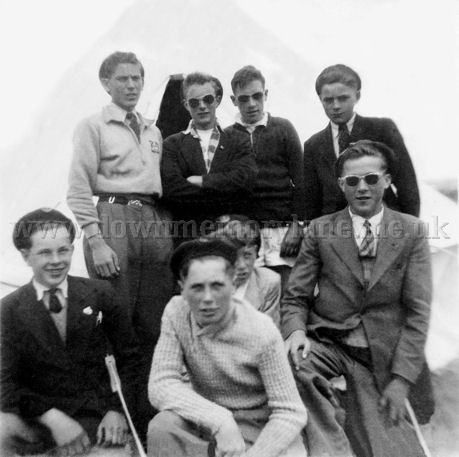 BB CAMP 2126
These bunch lads in front of No.1 tent here in Douglas Isle of Man in 1956 are from Antrim.
They are here on a Boys Brigade camping holiday, at the back from the left we have Trevor Rainey, Sammy Ramsey, John Creighton, Sammy Rantin.
In front are D. Cubitt, John Richardson, Derek Jackson and Jimmy Irwin.

My thanks to Ed Cunningham now of Ontario, Canada for this photograph.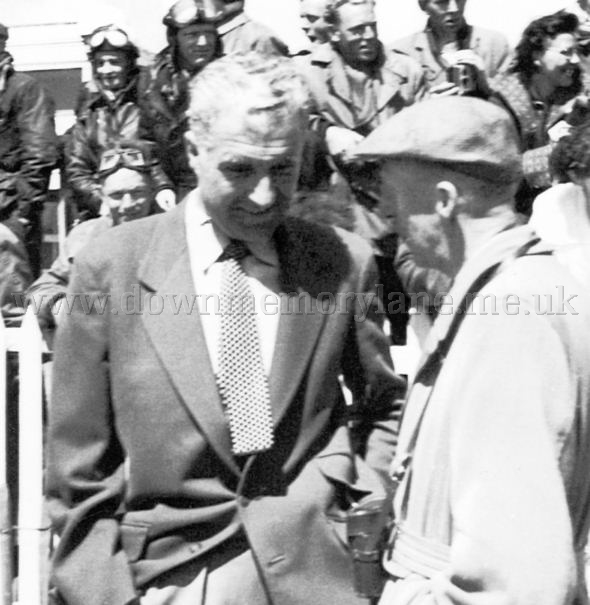 ARTIE BELL 2816
It's 1955 and here in the Isle of Man at the T.T. races is a well known racer Artie Bell.