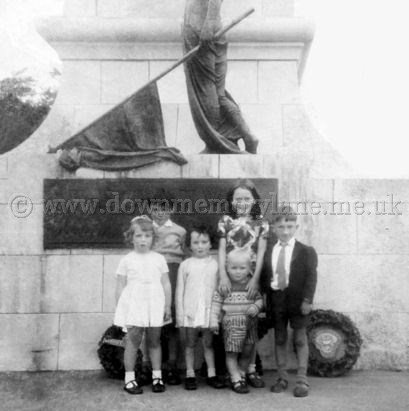 McNALLY CHILDREN 1969
This is the McNally children in Bangor on holiday in 1965 standing in front of the War Memorial in Bangor park. At the back on the left is Sean and his sister Moreen. In front the little girl on the left is unknown simply because she came and stood in to get her photograph taken. Then we have Sheena, Brian and Stephen.
Their father was working in Bangor and so they stayed in the workmen's caravan.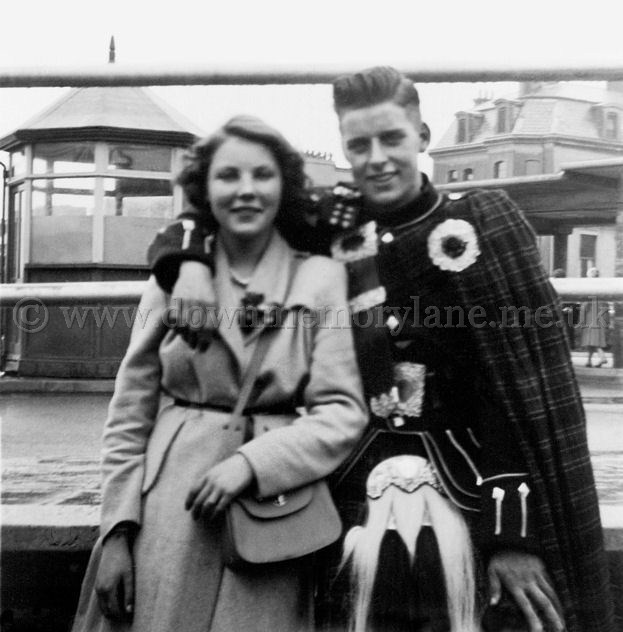 JUST FRIENDS 2656
Here we are in Bangor in 1951 and here for the day Margaret McCrea having just met up with Dennis Craig from the A.B.D. Memorial pipe band. Margaret was quick to point out that they were just friends because at 17 boyfriends were a no,no as far as her mother was concerned!
Pages:

BOB MATTHEWS 2969
It's 1956 and we are at the Beligum Grand Pix, on the left is John Storr, next to him is Bob Matthews from Banger prior to Weigh In.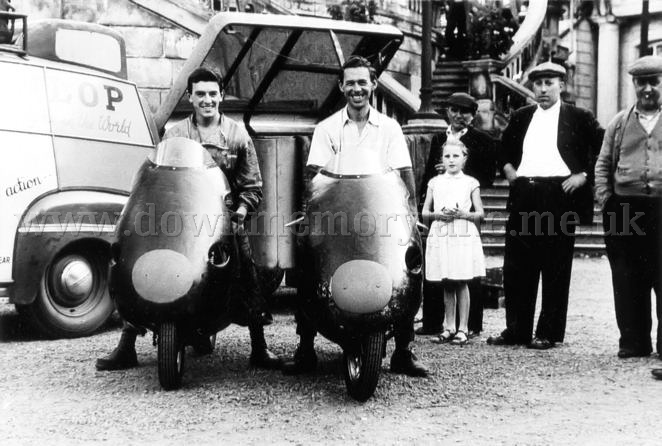 My thanks to Ed Cunningham now of Ontario, Canada for this photograph.