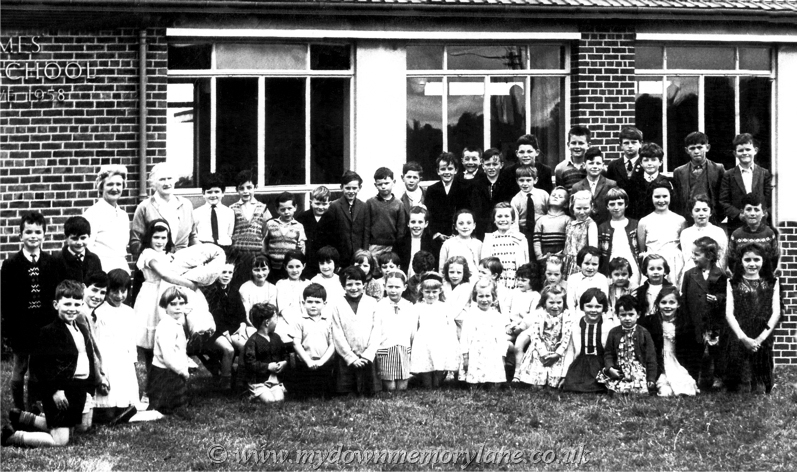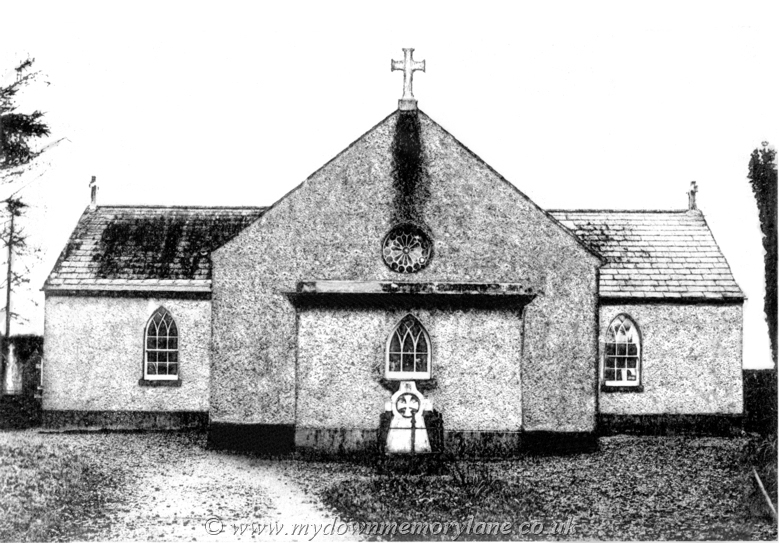 ST.JAMES CHAPEL 377
This picture of the chapel was taken in 1924 and St James' faithfully served its flock around Aldergrove for generations before it was torched like so many others in a sectarian blaze - prompting fierce condemnation and a visit from Tony Blair. Since then, however, it has risen from the ashes and still plays a key role in the community.
ST. JAMES PRIMARY SCHOOL 1350
This is St.James Primary School at Aldergrove in 1965.
It is Miss Joseph Burns day of retirement and she is second on the left at the back. Presenting her with a Quilt is Clare McGary on behalf of the school.
Amongst the boys and girls is Thomas Burns who is now your MLA and Local Councillor for South Antrim. Now if you can tell me where he is and the names of any of the other boys and girls to make the picture complete I would be most grateful.