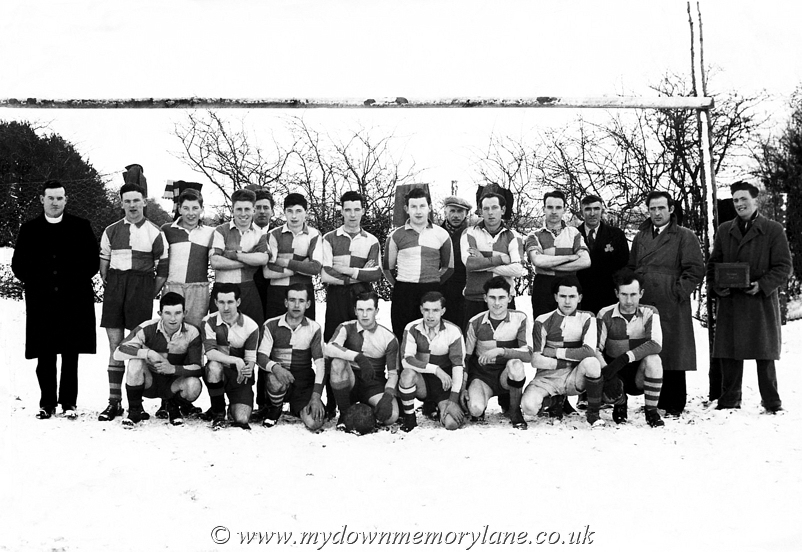 ALDERGROVE GAA TEAM 2236
This is the Aldergrove GAA football team of 1954 in the dead of winter, when men were men and a bit of snow was no bother.
As for their dressing room, they didn't need or have one, the clothes on the fence is their dressing room!
At the back we have Father Hugh O'Donald, Gerald Gerry McCann, Tony Maguire, Francey McMahon, Joe McPeake, Vincent McHolland, Billy Lennaghan, Jack Hines, Paddy Lavery, - - - - - Matt Tenninson, Chris Higgins Hugh Campbell, Jack Kelly and Mallachy McCann.
Kneeling in front are John O'Hara, Billy McAteer, Willie Laverty, Charlie O'Hara, Tommy Lavery, Sean Campbell, Desmond Marley and Arthur McHolland.
As you can see the goals were made out of trees so they could play.



Pages: