Pages:.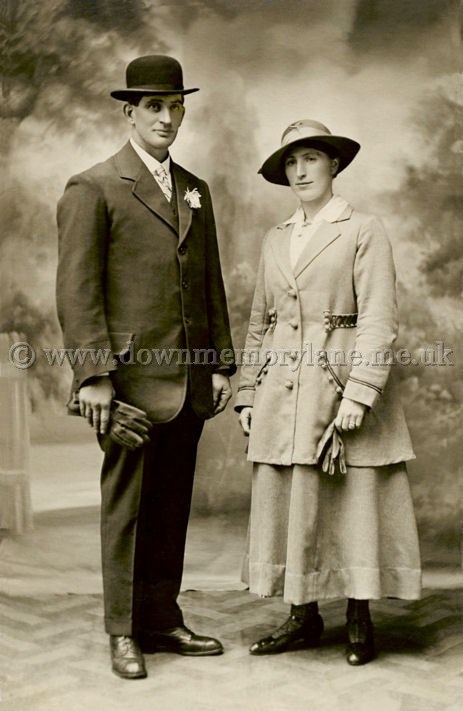 Index:

MR & MRS PORTER 3478
Standing in Thompson Studio of 5 Wellington Place Belfast having travelled all the way from Tobermore in 1929 are George and Annie Porter nee Hesssen.
Even without George's buttonhole flower you would know this was a wedding photograph for you can see the love that flows from one to another,
this was a wedding to last and the love would be there always.