.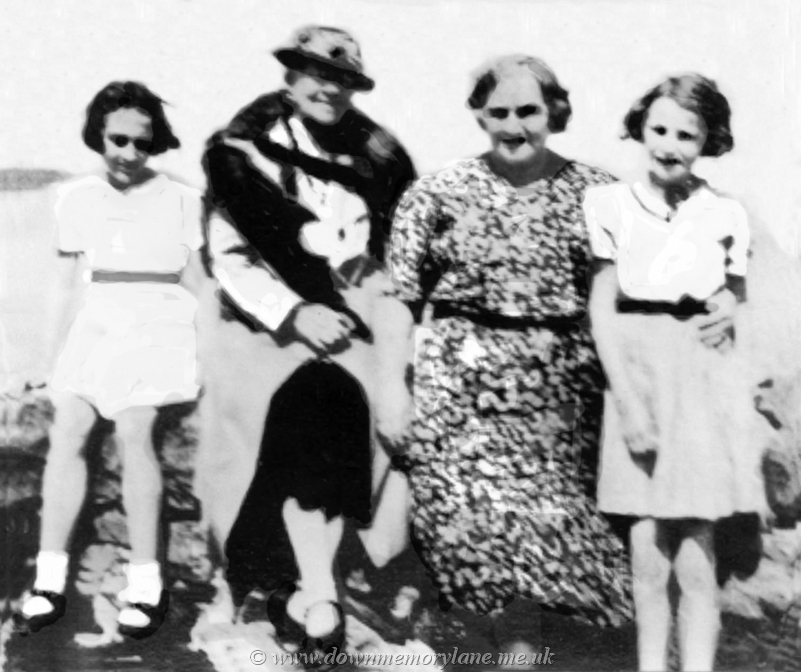 A DAY OUT AT THE BEACH 3609
Here sitting on the rocks at Millisle on a day out at the beach is (from the left) Jessie Stevenson, Aunt Unknown Sister-in-law Unknown and her daughter Marie, they had come up from Belfast for the day.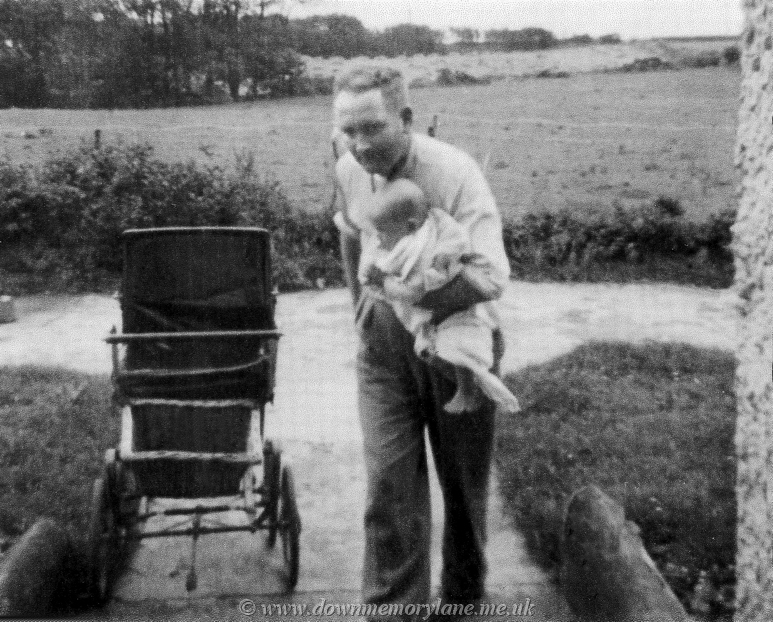 JAMES STEVENSON 3649
This is James Stevenson in 1950 heading into his home out at Millisle with James Junior his fourth child James was a very hands on man and loved helping with the children.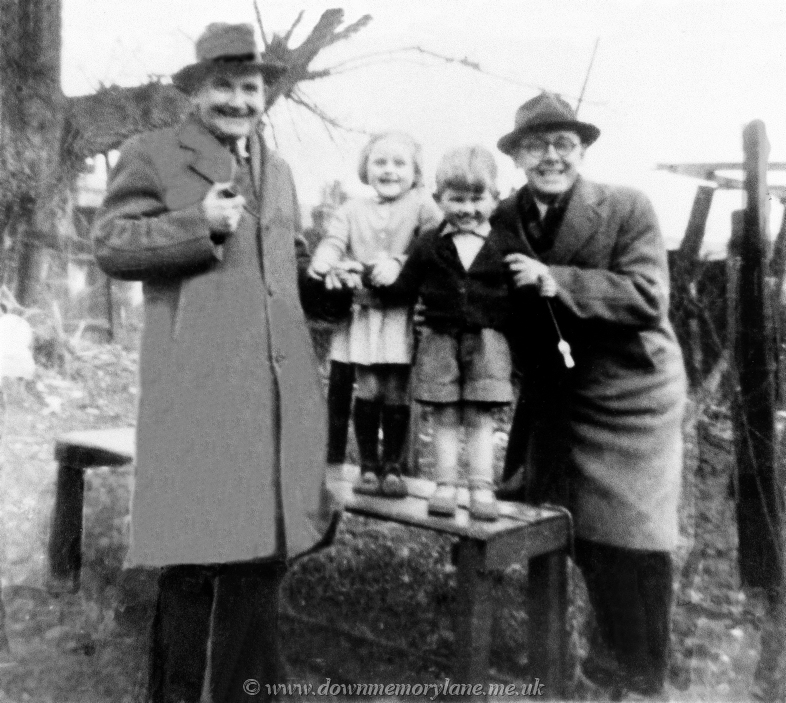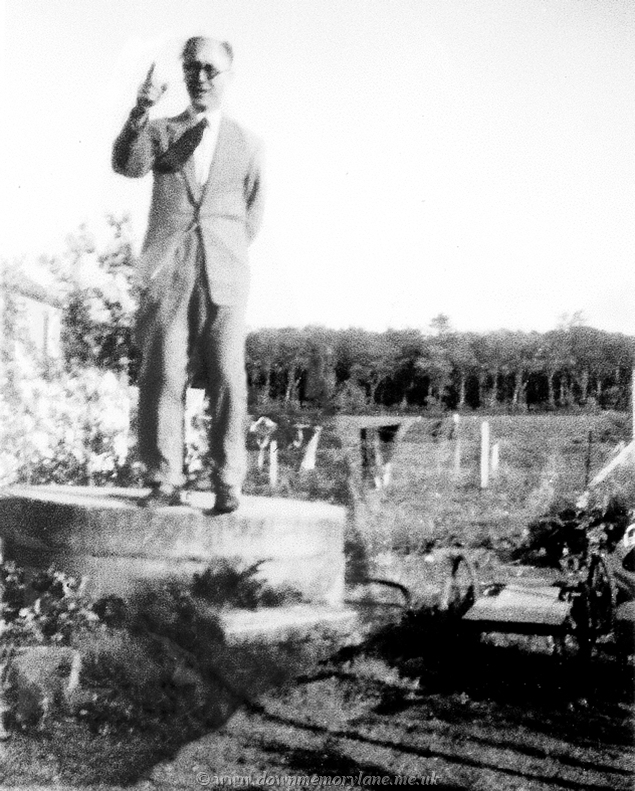 VISITORS 3650
Visitors, Jimmy was always having visitors to stay for a holiday and this time it was his brother Jack and his children over from England.
That's Jimmy on the left, then Margaret her brother John and her daddy Jack Stevenson. Holiday's at Jimmy's and Mona's was great says Margaret.
Mona taught us French while Jimmy taught us to play Whist and many boards games, it was exciting for remember we didn't have TV or computers in the 1950's. Jimmy was the warmest, most unflappable person I have ever met and made everyone round him feel calm, they were great times and wonderful memories to have.
JACK STEVENSON 3651
Out in the back garden of his brother Jimmy's at Millisle is Jack Stevenson standing on two stones which were grinding the corn into flour. Perhaps
they came from the Windmill in Millisle or another one, this was back in 1950.
JIMMY STEVENSON 3652
Here's Jimmy Stevenson in 1950 in his back garden at Millisle standing on top of two old grinding stones that were used for grinding flour.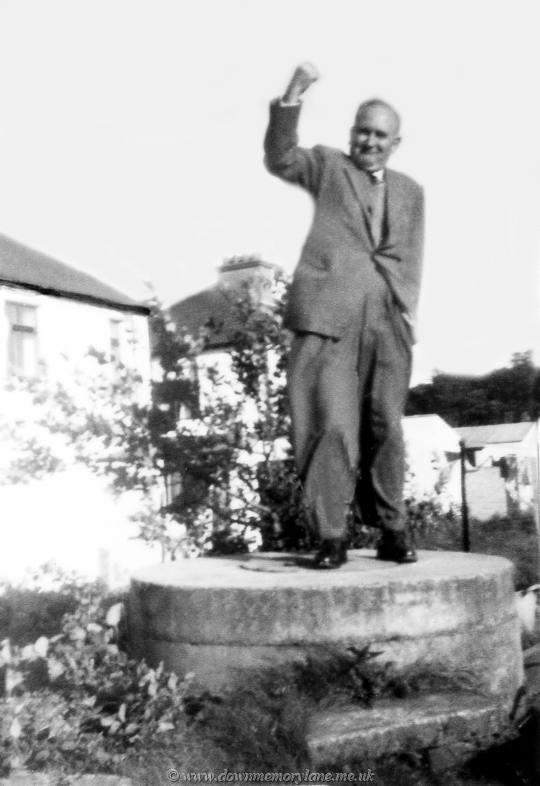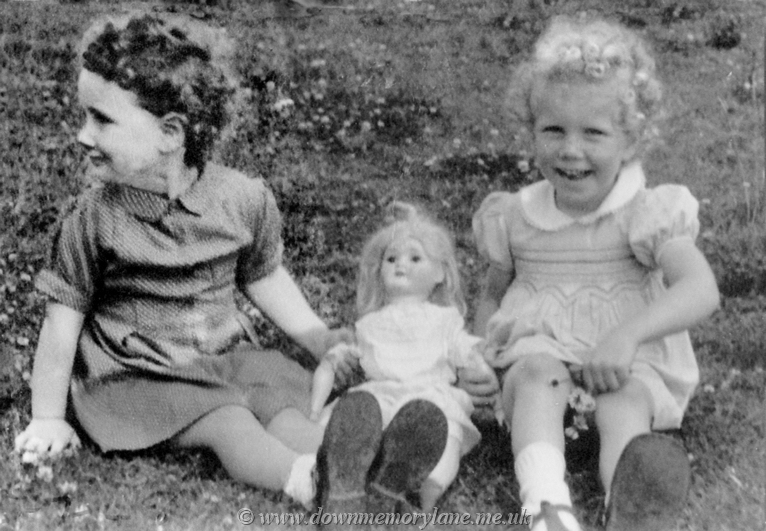 JUST DOLLY AND US 4026
You would know it's 1949 by looking at the photograph of on the left Ruth Stevenson, on the right Ann Stevenson and of course in the middle is dolly sadly no name. The reason it's 1949, were would you see little girls happily enjoying themselves in a field full of daisies and clover. If you closely you can see Ann has a daisy chain, how many kids of today know what a daisy chain is.
Pages: