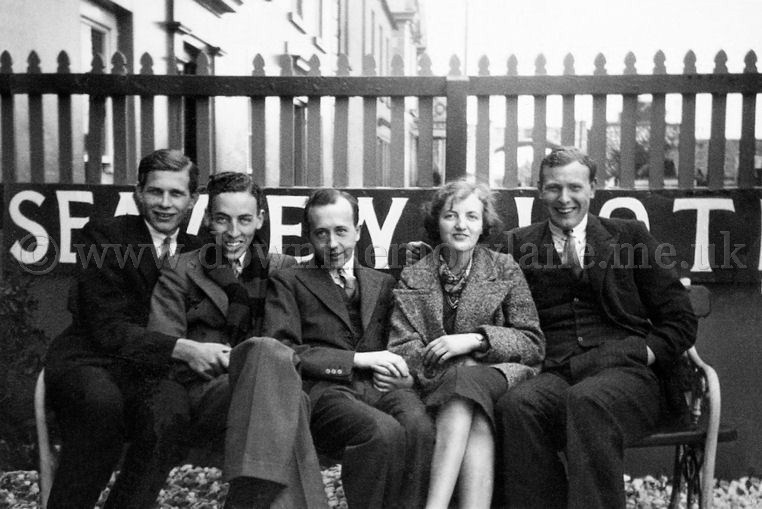 SEAVIEW HOTEL 2578
All the way from Antrim back in the 1940's having a holiday at Carnlough and staying in the Seaview Hotel.
We have from the left John Bankhead, Ernest Simpson, Hubert Ogilby, Ann Simpson and finally Dr. Tom McFetridge.
Now the hotel then was owned by RG Simpson so perhaps they got staying for free!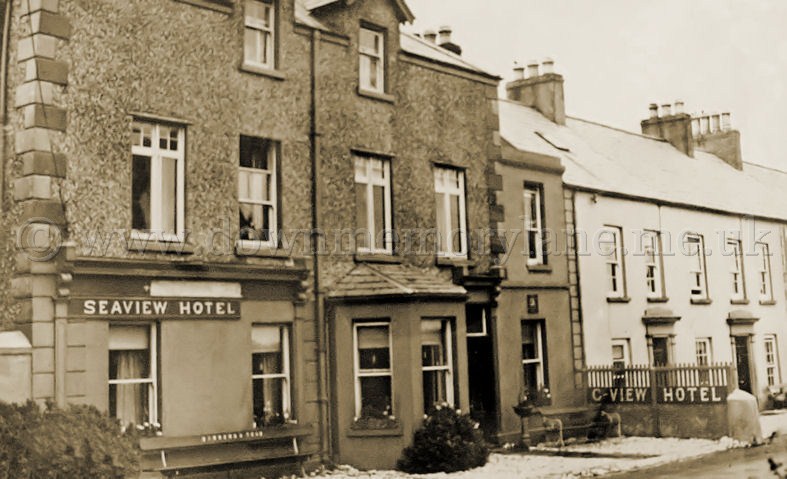 SEAVIEW HOTEL 2589
Well here we are in Carnlough outside the Seaview Hotel which was owned by the Simpson's from Antrim.
I'm suprised at the window being open, somebody must be a fresh-air fanatic for it's December and there is snow on the ground.
Just outside the entrance is a drinking fountain for the thirsty traveller but I don't think so at this time of the year.
Pages: